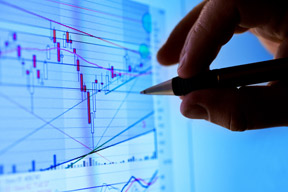 Youssou Ba
Youssou has a talent for identifying the key actionable insight in a ton of data and building an evidence-based consumer story to support it.
Youssou Ba, a founding partner of StrataVerve, Inc., has been a leading researcher and consultant for 20+ years in a variety of industries, in the US and overseas. Starting at D.K. Shifflet & Associates and later as partner in the Destination Marketing Group, Youssou has conducted a wide array of studies from exploratory qualitatives, to new product concept tests, image studies and tracking research. In the food or packaged goods industry, Youssou has also become an expert on various methods of product testing. Youssou's training and education is in business and research analysis including two Master's degrees in Management Information Systems and Economics/Finance. Youssou is bilingual in English and French.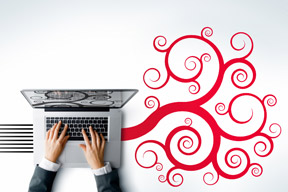 Jennifer Chap
Jennifer has a keen ability to blend research findings with creative insight to deliver a solid strategic framework on which to build a client's business.
Jennifer Chap, a founding partner of StrataVerve, Inc., is a proven leader with 20+ years experience driving success from strategy through execution. She is skilled in strategic marketing, consumer insights, brand image and new product development. Prior to StrataVerve, she launched Universal Studios Florida, where she played a key role in the planning, development and marketing of Universal Studios from a single-gated attraction to a world-class vacation destination. Jennifer is credited with building the strategic insights arsenal that drives business decision-making. She served as VP Strategic Planning & Research for Universal Studios Florida, and then as VP Marketing for Universal's Islands of Adventure. Jennifer also held marketing positions at General Mills Restaurants (Now Darden) and BBDO Chicago. Jennifer has a B.S. in Communications with a major in Advertising from The University of Tennessee.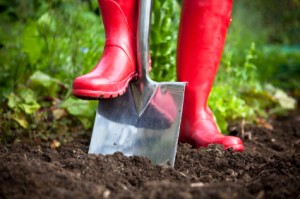 Karen Ba
Karen has a passion for delving into the consumer experience, digging deep into the data to illuminate a new synthesis, finding unexpected hidden ideas.
Karen Ba, partner of StrataVerve, Inc., has 15 years experience in consumer packaged goods research – both on the client side with General Mills, Inc. and as a supplier via StrataVerve, Inc.  Karen has conducted a wide range of studies including qualitative, quantitative and syndicated research.  Areas of focus include positioning for new and established products, packaging and advertising as well as product development testing.  Karen has a Master's Degree in Market Research from the University of Wisconsin, Madison, A.C. Nielsen Center for Market Research, where she received the Bob Drane Award for academic achievement in marketing research.  Karen is fluent in French and has studied Finnish and Chinese as well.