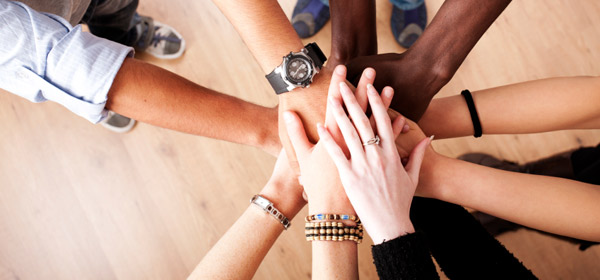 Proprietary Strataverve Research Panels
Proprietary "QuestionofTaste.net" panel: StrataVerve created its own proprietary local research panel in the Twin Cities, MN area. This panel consists of consumers who have agreed to answer surveys and conduct Central Location Tests (e.g., product taste tests) in the Twin Cities Area. This panel is solely owned and operated by StrataVerve, Inc. for research purposes only.
Proprietary "MeetingProfessionalInsights.com" panel: StrataVerve's expertise in travel, entertainment and tourism led to the creation of a professional meeting planner panel. This national panel consists of certified meeting planners who have agreed to participate in online surveys pertaining to corporate/association meetings and conventions. This panel is solely owned and operated by StrataVerve, Inc. for research purposes only.
Partners/Relationships
Key Strategic Supplier – Confirmit, Inc.: StrataVerve uses Confirmit, a leading online research platform, to program, host and execute studies as well as to efficiently manage data and panels. Our partnership with Confirmit enables StrataVerve to be highly efficient, accurate, and productive while still handling all the complexity, volume and flexibility needs of most projects.
Key Strategic Supplier – Survey Sampling International: StrataVerve obtains its internet sample from the Survey Sampling SurveySpot Internet Panel. This panel is the most respected provider of projectable research sample due to high response rates and reliable results.
Preferred Status – MarketVision/Gateway Research, Inc.: Jennifer Chap was instrumental to the inception of MarketVision/Gateway Research facility at Universal Studios Florida and Universal Studios Hollywood. As a Universal Orlando marketing executive , she saw the opportunity and need for an onsite research facility prior to Universal's launch and worked to bring the MarketVision organization into the park. This innovative intercept-based research approach has enabled many major clients to efficiently achieve nationally representative samples for in person testing. With millions of visitors annually, Universal's ever-changing mix of qualified respondents eliminates the need for clients to travel to multiple testing sites to achieve a national sample. Plus, clients benefit from research consistency, built-in efficiencies, quicker turnaround and better quality control of a project.  StrataVerve and its partners continue to work closely with MarketVision/Gateway Research, Inc. whenever a study requires a national market for a central location test or qualitative research.
Other strategic relationships
Creative Development: StrataVerve has relationships with a seasoned go-to team of creative experts that allow us to deliver high quality research stimulus. From artwork to photo shoots to copy, we have proven abilities in managing creative development and optimizing research stimulus.

Data Entry and Processing: StrataVerve works with the premier data entry firm, Adapt, Inc., located in the Minneapolis, MN area. Adapt provides fast, accurate and high quality data entry and processing services for on-paper surveys that we can trust.

Telephone Recruiting: Occasionally, when a local internet sample is inadequate due to stringent incidence requirements, we use high quality, local research agencies who offer telephone recruiting for studies. Most of these studies are central location tests where it is necessary to obtain a quota of respondents in a specific locality, as opposed to nationally.