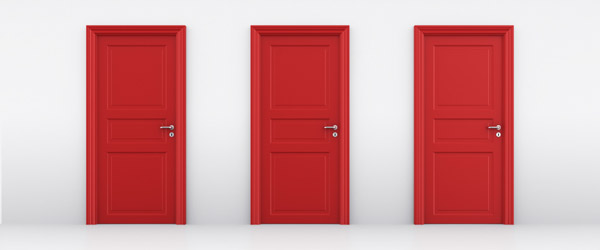 The question of "when?" is related to critical junctures in your business.  At some point, every business faces a decision that will affect how much of your product will actually sell in the competitive marketplace.  When you reach such a critical juncture, or ideally well before you are on the brink of a major decision, you need to call StrataVerve.
Here are some questions you may be asking yourself at these critical points:
Has a competitor introduced a new product that may affect your brand?  Or maybe a competitor has slashed their prices.   What will it do to your sales?
Have you developed a cool new ad campaign?  Before you spend the big bucks on media, you need to know about the return on investment.
Do your consumers like your product or services better than your competitor's?  Did a change you have made to your services increase consumer appeal?  If you make a necessary cost saving change, will your loyal customers go elsewhere?
Has your R&D team developed promising new concepts or products that need to be consumer tested?  Has your competitor launched a new product?  How it will perform relative to your own product?
If you are asking yourself questions about your business and your connection to your customer, it's time to call StrataVerve.  We want our clients to find that our guidance is a useful and effective tool for making business decisions.
For the last half a century, the market research industry has developed increasingly sophisticated, effective and efficient tools for gathering information from consumers.  And, StrataVerve is on that cutting edge with innovative and proven tools.
StrataVerve works closely with our clients to understand their business objectives, decisions, risks and opportunities.
Our objective is to gather the right information from consumers and provide insights and guidance that is true to the consumer.
We pride ourselves on exemplary client service.  We take great care of our clients – from anticipating their research questions and needs, to personally delivering paper surveys to the data entry team, to cleaning ovens for product tests and to providing home-baked cookies for client visitors!  We have often delivered results in 48-hour turnaround from field or a few key numbers in advance of final results, enabling the client decision processes to begin early.
StrataVerve is a full service market research firm using state of the art qualitative and quantitative internet research expertise.
The principals of StrataVerve have been trained in the most sophisticated and widely used market research tools, techniques and technologies.
StrataVerve can help you…
Identify and Evaluate
Marketing Strategy
Understand and counter competitor activity
Explore and strengthen brand equity
Develop an overall positioning
Identify responsive target consumers
Locate unique and meaningful brand benefits
Select optimal message to communicate benefits
Develop New Products or Line Extensions and Determine Launch Decision
Find competitive gaps in the marketplace
Identify the strongest new ideas and their execution
Prioritize product benefits
Assess the relative size of opportunities
Ongoing Consumer or Market Learning
Synthesize existing information about a product or service into a meaningful frame
Evaluate success of a new product, marketing message or package
Determine product concerns or improvement opportunities (customer satisfaction).
Build understanding of the consumer and marketplace
Track trends in awareness, attitudes or performance
Connect with StrataVerve today and
put meaningful research into action!